October 4, 2022
The Andrew W. Marshall Foundation & Institute for Defense Analyses
---
Andrew W. Marshall, Edited by Jeffrey S. McKitrick and Robert G. Angevine
---
Published by the Andrew W. Marshall Foundation (AWMF) and the Institute for Defense Analyses (IDA), Reflections on Net Assessment features newly released interviews with Andy Marshall, one of the longest-serving defense intellectuals in the United States, including 25 years at the RAND Corporation and more than 40 years as the founding director of Net Assessment in the Office of the Secretary of Defense.
---
Backed by their decades of experience working inside or supporting the Office of Net Assessment at the U.S. Department of Defense, editors Jeffrey S. McKitrick and Robert G. Angevine have woven together a description of Marshall's place in the rapidly changing 20th century with interviews that defense analyst Kurt Guthe conducted with Marshall between 1993 and 1999. In these interviews, Marshall reflects on the themes that defined his career. He recounts his experience as an analyst among exceptional thinkers at the flourishing RAND Corporation during the Cold War and his work in national security and defense under six U.S. presidents. Readers gain insight into his basic beliefs about human endeavors, his view on the nature of competition between nations, and his strategy for exerting influence in the U.S. government.
Reflections on Net Assessment is an opportunity to learn about the intellectual history of net assessment in Andy Marshall's own words. It is a unique primary source for students, experts, and anyone interested in national security and strategy.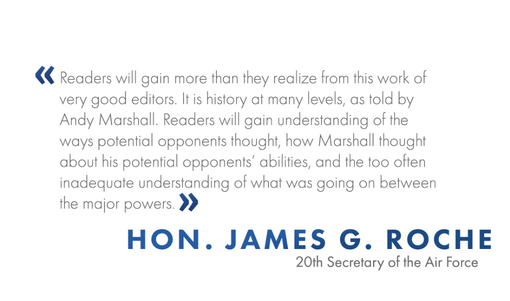 ---
The original interviews with Andrew Marshall upon which this book is based were funded by the Smith Richardson Foundation.