Current
Opportunities
Joining the Andrew W. Marshall Foundation offers you the opportunity to help us invest in generations of strategic thinkers who will make enduring contributions to U.S. national security.
Our current openings are listed below. If the opportunities available do not fit your interests, skills, or experience level but you wish to get involved, please send a resume and brief cover letter of no more than 300 words to info@andrewwmarshallfoundation.org.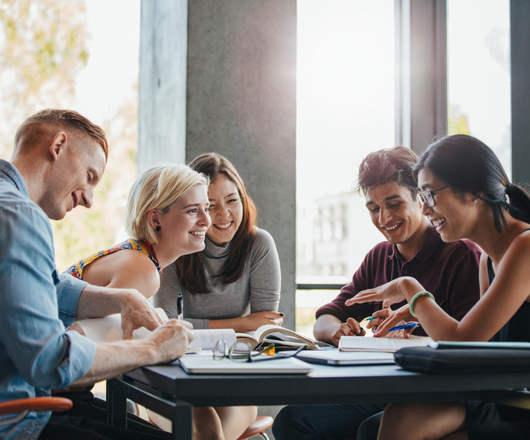 Communications Associate
Are you great at multi-media outreach, marketing, and advertising? Are you looking for a position that values your talents beyond your formal education? A place that not only asks what you think, but also is excited to hear your ideas and how you would chase them (and it doesn't scare you to be asked why)? A place where you add and get value day one? A place whose values align with yours? A place that gives you the independence to do your job and craft compelling content for multiple communication channels? Then the Andrew W. Marshall Foundation (AWMF) is the place for you. We are looking for and fostering people who are passionate about understanding the long-term challenges facing the United States. "Book learning" is good, but outreach experience, thoughtfulness, superb communication and presentation skills, and proven execution are better. If this is you, keep reading and apply.
Overview
The Communications Associate is pivotal to the success of the Andrew W. Marshall Foundation. You are responsible for growing AWMF's outreach, marketing, and advertising efforts, as well as special projects that may change year-to-year.
The Communications Associate will operate with as much autonomy and self-direction as you demonstrate you can handle. If you encounter challenges, you will be expected to research best practices and experiment with solutions. Our definition of success is seeing you evolve into a leadership role over time.
Do your values align with our values?
Curiosity: We are passionate about continuous learning and exploration. In this role, you will have the freedom to address new challenges, experiment with novel approaches, and continually seek ways to enhance our projects and outreach efforts.
Courage: Fearlessly challenging the status quo is at the heart of AWMF. You will be expected to question long held views and contribute fresh perspectives.
Openness: We embrace uncertainty. In this role, you will actively seek opportunities to adjust our strategies and tactics as circumstances evolve. You will help create an environment to openly discuss ideas, enabling us to explore new possibilities.
Contribution: We are driven by a shared commitment to shaping the future. As a Communications Associate, you will actively shape the trajectory of our projects and play a pivotal role in defining our future.
Roles & Responsibilities
Network Communications (30%)
Manage digital marketing platform, including drafting and sending invitations, updates, and letters, and tracking data. This includes drafting and sending communications related to AWMF's experiments and projects.
Request content for and draft email updates to AWMF's advisors and new voices (monthly).
Request content for and draft email updates to AWMF's network (every 2 months).
Clean and update contact list entries to ensure accuracy (quarterly).
Find and incorporate contacts relevant to specific projects and experiments.
Oversee AWMF's Slack channel for new voice communications.
Social Media and Website (30%)
Develop and keep a content calendar that includes a mix of content types (e.g., social media posts, website posts) to engage AWMF's audiences (daily).
Manage and grow AWMF's social media accounts, including troubleshooting, reposting relevant content, and engaging with other accounts (daily).
Create and post social media content, with occasional solicitation of content from AWMF's staff and community (daily).
Produce social media traffic/impression reports to assess performance; analyze data and recommend improvements (monthly).
Generate website traffic reports to assess performance; analyze data and recommend improvements (monthly).
Review and copyedit AWMF's website; show areas for improvement related to user experience and content organization (monthly).
Special Project: Archives and Digital Library (20%)
Build a growing digital library, including tracking AWMF publications, collating resources in AWMF's digital archive, and periodically releasing new resources on the website.
Record, collate, and digitize materials in AWMF's hard copy archive.
Virtual Events (10%)
Coordinate AWMF's virtual events (est. 1 or 2 per month).
General Expectations and Other Duties as Assigned (10%)
Be fearless!
Develop fluency in AWMF's history, mission, values, and activities.
Contribute to outreach projects other than those stated above.
Desired Qualifications
Alignment with AWMF's values and interest in AWMF's mission
Strong written and verbal communication skills
Resourcefulness and strong practical research skills
Demonstrated organizational skills and attention to detail
Ability to balance competing priorities while adhering to deadlines
Independence in completing tasks, including taking initiative on sub-tasks and problem-solving
Enthusiasm for working in and with small teams
Fluency in Microsoft Office, LinkedIn, and X; familiarity with Threads
Bachelor's degree
1-5 years of accomplishments relevant to the role. This may include, but is not limited to, paid or volunteer experience in communications, public relations, event coordination, social media management, content creation, research and administrative assistance, and project coordination.
Technical Details
Hiring Schedule: Rolling application review and interviews
Employment Type: Full-time, hourly
Location: Remote with occasional domestic travel (U.S.)
Time Commitment: 40 hours/week
Standard Schedule: Monday – Friday
Starting Salary Range: $50,000 – $65,000, commensurate with experience
Benefits: Generous leave policy; health, dental, and vision insurance; eligible to contribute to 401k
We are unable to provide sponsorship for U.S. employment visas.
Application
Please send a resume and a cover letter of no more than 300 words to info@andrewwmarshallfoundation.org. Please include "Communications Associate – [Your Name]" in the subject line.
If you are contacted for an interview, you will be asked to provide contact information for two references. You may be asked to complete a 1-hour task related to project administration and writing.
The Andrew W. Marshall Foundation is an equal opportunity employer and does not discriminate on the basis of an applicant or employee's race, ethnic or national origin, color, religion, gender identity or expression, sex, sexual orientation, genetics, age, disability, veteran status, parental status, or any other non-merit factor.